Positively Engaging Instagram Strategy for
Creative Entrepreneurs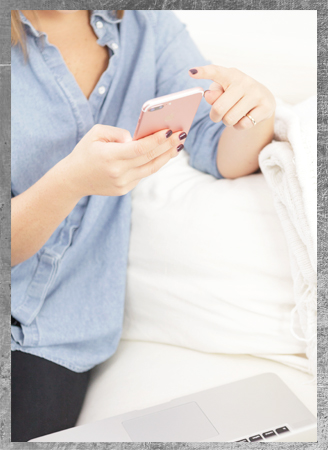 Don't let shallow Instagram advice kill your vibe!
Do you feel like you can't keep up with all the changes? How did everyone get so many followers and likes?
Most of the advice out there from "experts" is either too common sense or so unclear that you can't really figure out how to make it work for you.
Does this sound familiar...
¬You don't have time to keep up.
¬Others' success makes your self esteem drop.
¬You don't have enough to post about.
It's not just that.
With all the app updates, how can you keep up?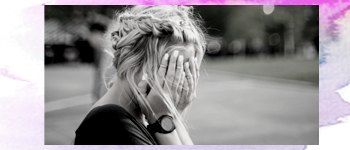 Everyone talks about the scary algorithm like it's the worst thing ever. Nobody has nice things to say about algorithms!
---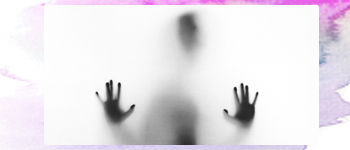 You're afraid of getting shadow banned or ending up in Instagram jail. How do you even know what hashtags are banned?
---
You don't have enough photos or the budget to hire a professional photographer. I have multiple Instagram accounts, so I've felt the pain on this one!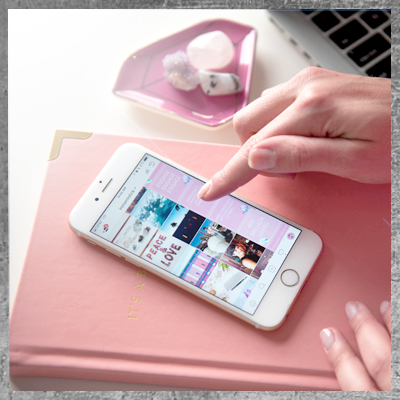 I used to struggle with all the same things. Instagram was causing me a lot of stress.
Then one day I discovered The Law of Attraction and not only did it change my approach to Instagram, but it transformed how I approach everything in my life!
Now I want to share this strategy and mindset with people like you because Instagram needs more positive energy!


It takes positive energy, an organized system plus creativity.
I can't wait to show you everything!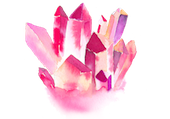 WHY YOU NEED A SYSTEM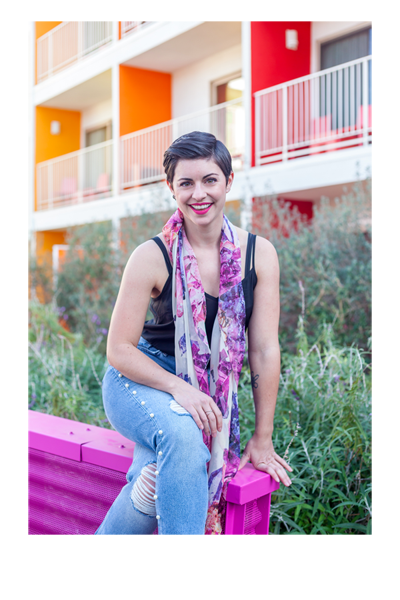 I've developed a system to create a positively engaging Instagram account that you and your followers enjoy.

Do you ever mindlessly scroll through Instagram only to realize that an hour has gone by, your eyes hurt and you feel like crap because you just wasted your precious time?
I used to get stuck in this time warp, too. I would scroll around for inspiration, decide I needed to take a whole new photo, spend even more time editing that photo, and by the time I was done I'd slap some hashtags on that baby and throw my phone aside.
That didn't work.
Because it's not a system.
Imagine what you could do with Instagram
if you knew my system?

WITH MY SYSTEM YOU COULD...
| | | |
| --- | --- | --- |
| GET MORE FOLLOWERS | GROW YOUR LIST | FIND SUPERFANS |
| ENJOY INSTAGRAM AGAIN | USE YOUR TIME BETTER | MAKE MORE MONEY |

With my signature InstaMistick system, Instagram will actually make you feel good. Goodbye time suck!
INSTAMISTICK SIGNATURE COURSE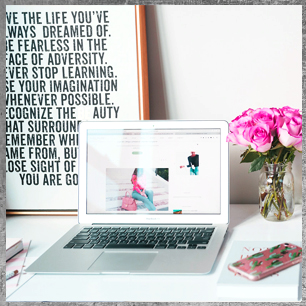 In this 4-part course I'll show you how to narrow your focus so you can connect with followers who love you - here's where the Law of Attraction comes in!
You'll learn how to approach your time on Instagram with intention so you can reach your goals. I'll show you how to work the algorithm with a strategic posting schedule.
With lifetime access you'll get fresh lessons whenever Instagram updates their features.
What's Included...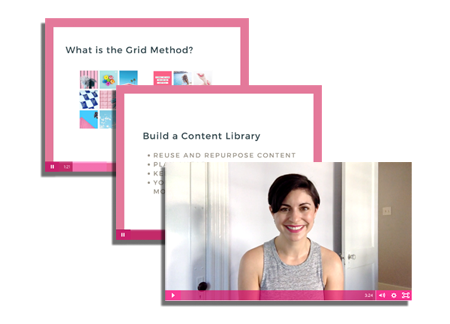 Four modules with over a dozen video lectures and tutorials that explain how to use every feature of Instagram... yes even the latest ones!
I also talk you through exactly how to use the Law of Attraction to grow your account.
---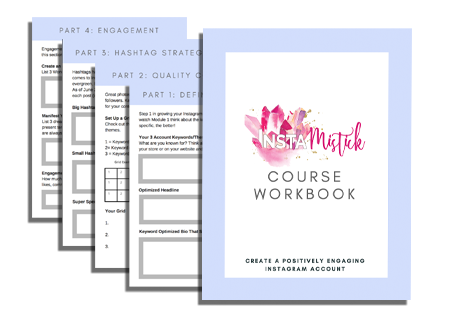 Five page PDF course workbook that will help you define your niche, create a content strategy and get in the abundance mindset for engagement!
---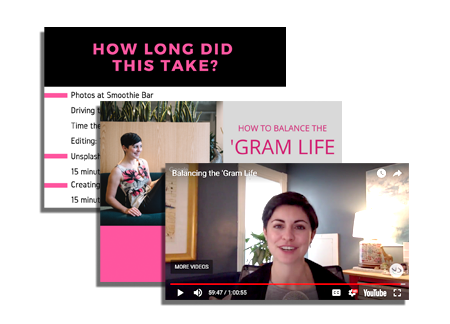 Bonus Workshop: How to Balance the Gram Life with Real Life. In this 1 hour recorded workshop I'll show you exactly how I planned over a month's worth of content in one day. It's possible when you have the right system in place.

---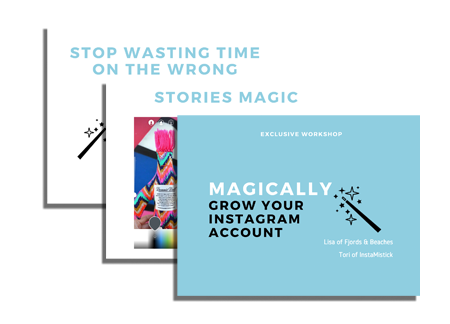 Bundled Course: Magically Grow Your Instagram Account, $47 Value! Fjords and Beaches Creative partnered with me to share the Stories features you need to know, how to boost engagement by following hashtags and 3 mistakes to stop making now.

PLUS... my ever expanding Bonus Resources! I tell you where to find the best free stock images, beautiful and affordable stock image membership sites, my favorite visual planning apps and an overview of the legal stuff you need to know about Instagram. The FTC isn't messing around... I'll show you have to keep your account safe and legal.

This course starts as soon as you enroll!


BONUS OFFER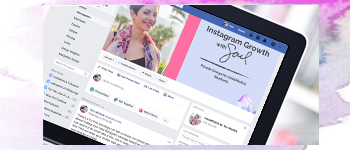 Private Facebook Group ($129 Value): Connect with other InstaMistick students, get feedback and learn about IG related news as it happens. Lifetime access!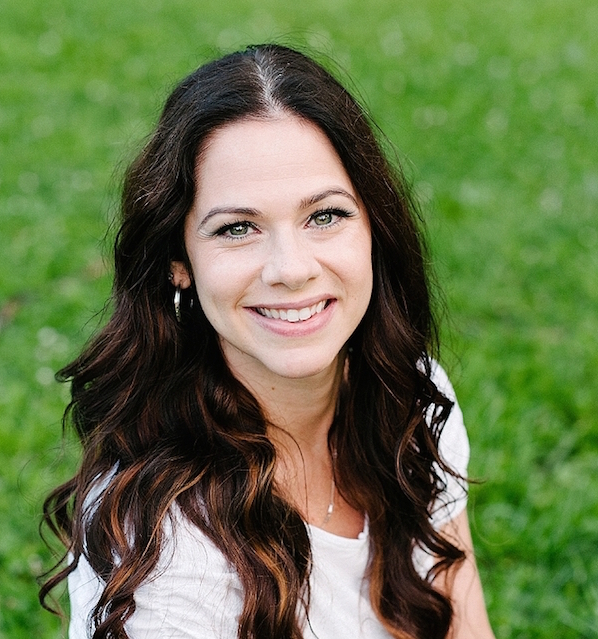 "Of course I would recommend InstaMistick! People need to realize that just by being on social, they aren't going to get found. There's a whole science behind it. By having a process laid out by Tori, it makes it easy to DO the work!"
- Helen Behn, Spand-Ice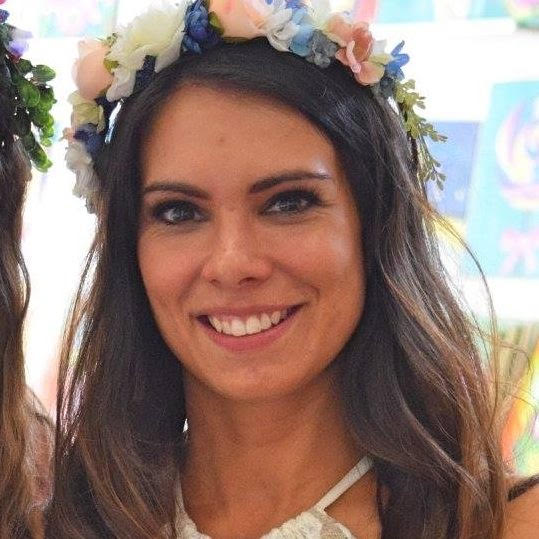 "The best part of InstaMistick was learning what hashtags to use on my account. I had no idea that the hashtags I was using before left my posts completely unnoticed by potential customers."
- Sarah Rubino, Bronze Beauty Spray Tan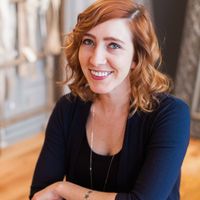 "I walked away with so many useful suggestions and action items to get my Instagram organized and refreshed. Working with Tori got me excited to spend time and energy on Instagram again! Also, really digging into the grid themes has been repeatedly helpful."
- Erin Szymanski, Luna Boutique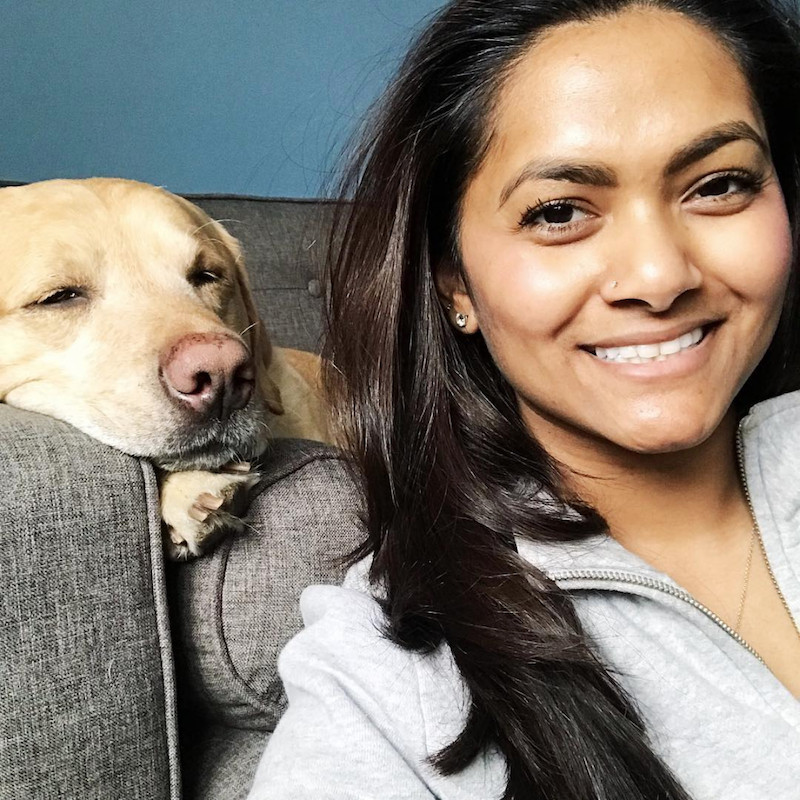 "Since I implemented the changes Tori recommended, my following has grown quite a bit! A week ago I was at 686 followers and now I'm at 1,000+! Thanks so much for the advice!"
- Tazrin Shanchari, @TaztheDogMom

Thanks to InstaMistick these entrepreneurs have a
Positively Engaging Instagram Strategy!
Imagine having a firm grasp on your Instagram account. You know exactly what to post next, have your captions planned and people are taking notice.
You feel like a total boss!
Your account has become an online portfolio for your business and is getting attention from potential customers. It's become a positive asset to your work and you've even met some new business besties because of it.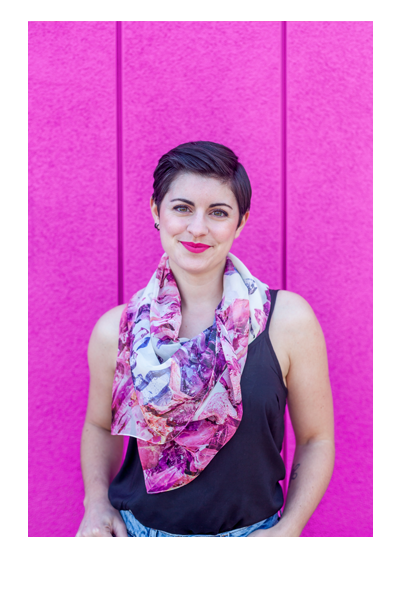 THAT COULD BE YOU

But you'll only learn my system if you enroll today!
I can't wait to help you develop systems that save time on Instagram while increasing your engagement.
Saving time is the best investment you can make in your business.


And you 100% deserve to invest in your business!
Your Instructor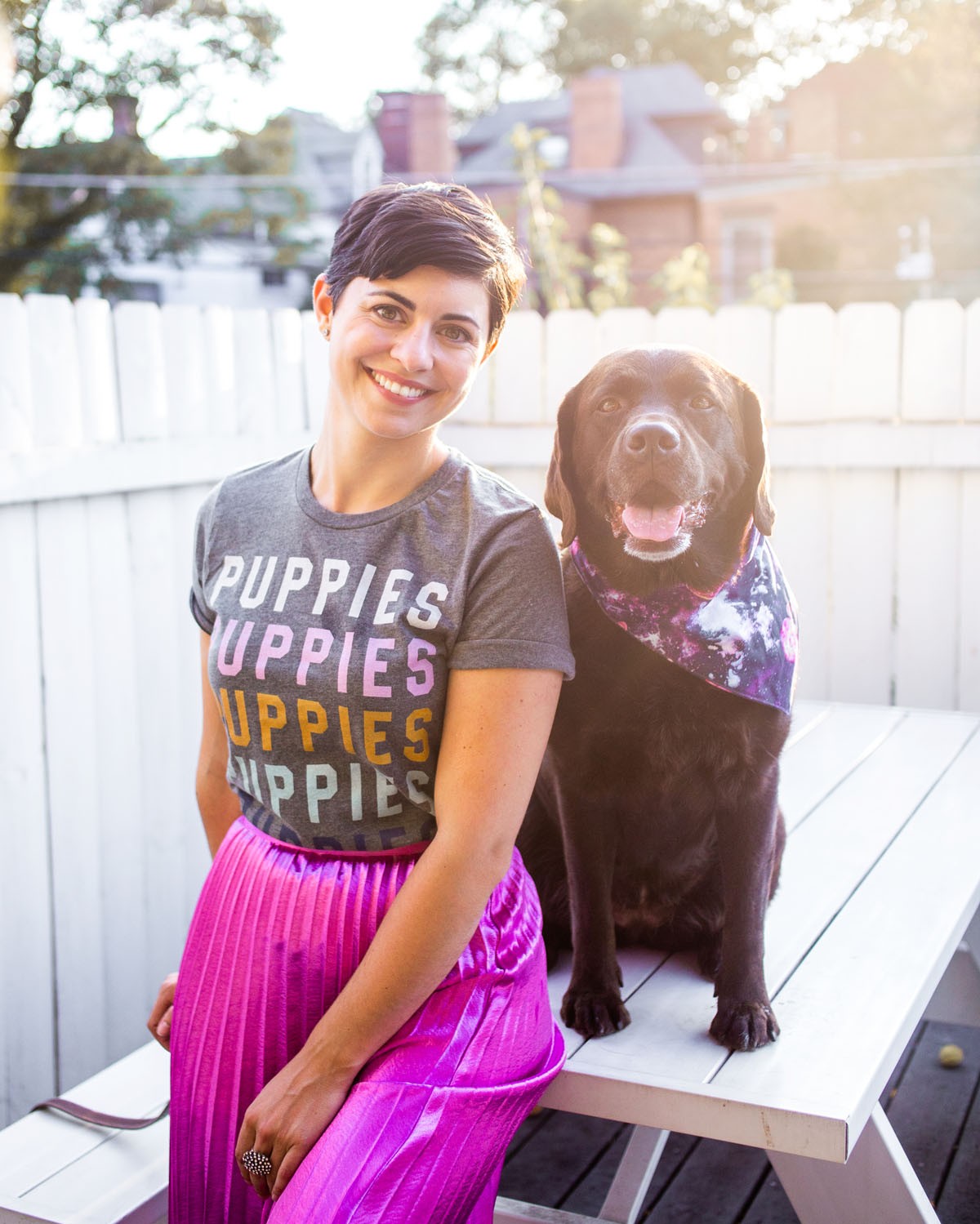 Hi, I'm Tori Mistick, the creator of the dog mom brand Wear Wag Repeat. Thanks to growing my Instagram account I can actually call my brand a business. Before my account took off, I just had a blog. In less than one year I grew from 1,000 followers to 10,000 and as of today I have over 40,000 followers on my @tmistick account. I completely immersed myself in Instagram and found what strategies work and which ones aren't worth your time.
I have a background of a decade in digital marketing and social media. I've consulted with art museums, life coaches, stores, non-profits, dog influencers and more. I'm also a college professor in social media and host a podcast interviewing women in the pet industry.
I love helping pet lovers identify a strategic approach to build a beautiful and engaging Instagram account that makes a pawsitive impact on their business.
Frequently Asked Questions
How is this course special?
This is the only Instagram growth course with soul! I truly believe in the power of positive intention and the Law of Attraction. In other words... your vibe attracts your tribe! This course is rich with encouraging reminders to approach your Instagram account with positivity so that you attract the types of followers who are going to love your posts and grow your account. The best part is that the Law of Attraction actually applies to your whole like. So not only will you notice an impact on Instagram, but you'll see it improving other areas of your life.
When does the course start and finish?
Fall 2018 enrollment opens on Wednesday, September 19th. The cart closes on Friday, September 28th. Once enrolled you'll maintain lifetime access to the course materials and can complete them at your own pace. If you signed up for a package that includes group coaching or 1-on-1 coaching, those sessions will be scheduled for October 2018.
What is expected of me if I enroll in the course?
The more you give during the course, the more you'll get out of it. Take advantage of my expertise and reach out to me with any questions that you have. You should also complete the worksheets in each module to help you make the most of your Instagram account. Remember that old saying, "The whole is greater than the sum of its parts." Join in and let's all improve our IG know-how!
How long do I have access to the course?
How does lifetime access sound? Once enrolled you'll have unlimited access to this course for as long as you like - across any and all devices you own.
What if I don't like the course?
Your happiness matters to me! I'm happy offer a 30-day money back guarantee. No questions asked!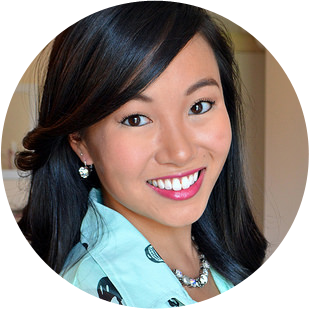 "I was surprised at how easy Tori's lessons are to implement. I love the breakdown of how time on Instagram should be spent to optimize engagement and efficiency. I didn't realize how simple it would be to take our account to the next level! Tori's sharp eye for aesthetics also really helped transform our account!"

- Shannon Gianoni, Wear Woof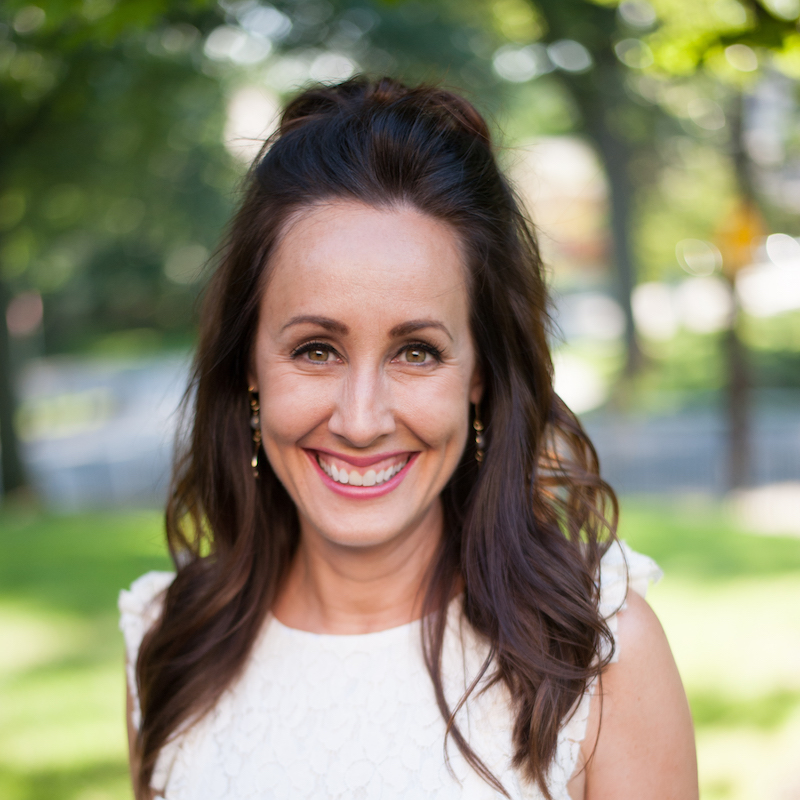 "In the first day of using Tori's InstaMistick strategy I got 15 new followers in less than 3 hours. I can't wait to implement her entire system!"
- Kim Allera, Olive & Rose Events
Use Instagram with intention, make it a positive force in your life and use it to grow your business.
It's time to get your Insta act together right now!