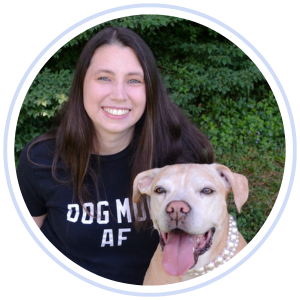 "Thanks to a coaching session with Tori, I was successfully able to coordinate my first brand collaboration and first podcast sponsorship! Tori is my go-to person for all things business and social media advice."
- Erin Scott, founder of Believe in Dog Podcast, Baltimore, MD.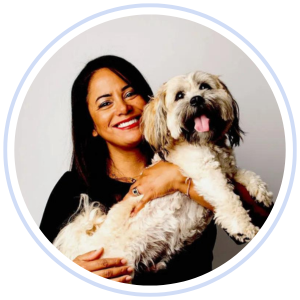 "I would absolutely recommend booking a session with Tori. Her information, insight and feedback is really valuable. Tori offers a lot of great perspectives based on her experience in working with so many different pet businesses."
- Erica Kovacevic, Chico's Mafia Tough Dog Apparel, Atlanta, GA.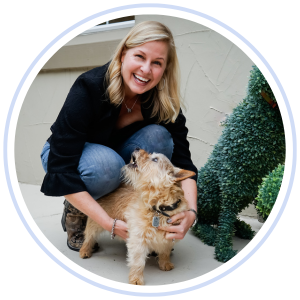 "Tori gave me suggestions on how I could further enhance the SEO for my pawdcast episodes and she made excellent suggestions on how to work with influencers, vets and pet food companies to help cross promote each other's brands. She lives in a world of abundance and has amazing community of petpreneurs who push each other forward."
- Krista Karpowich, host of Wag Out Loud Pawdcast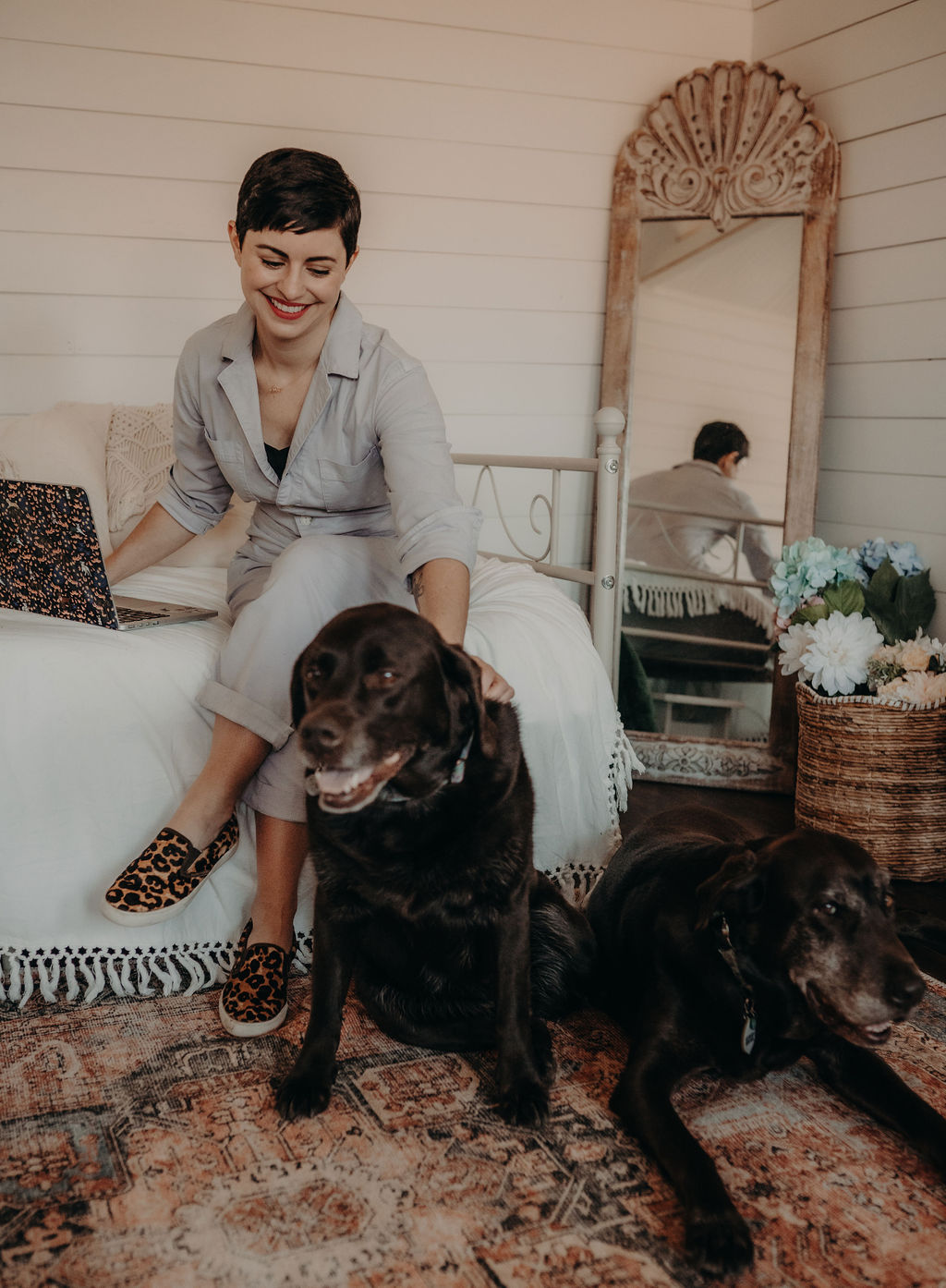 The help you need to spend less time working, and more time with your dog
1-on-1 coaching sessions are designed to help you get strategic about your marketing, social media, goal setting and overall vision for the impact you make in the lives of pets and their people.
I've found it's best to focus on 1 to 2 topics during our 45-minute session. I love to brainstorm and will leave you with a lot of ideas to implement. Don't worry, I've available for follow up questions via e-mail!
Coaching sessions take place on Zoom and are recorded for your convenience.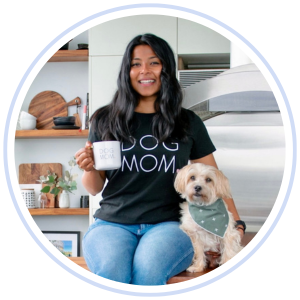 "I booked a session with Tori for help setting up my own 1-1 services. I appreciate her honesty and genuine help. Just an hour with Tori motivated me to set-up my new goals & start achieving them!"
- Sharon Saha, founder of Sharon & Teddy Take The City, Atlanta, GA.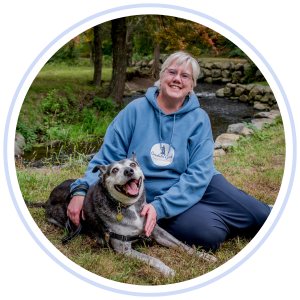 "Tori has really great ideas and working with her is extremely motivating. She shares resources and really supports your success. Since our session I feel re-engaged with my content and excited to share more about myself and what I do. I'm actually working on my very first reel!"
- Ruth Hegarty, Creature Good Dog Training, Massachusetts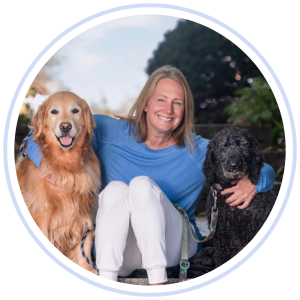 "Tori was amazing! She really helped me to adjust and expand my vision and gave me great resources and concrete steps for the development of my website. Although I'm still in the development stage, I now feel like I have a solid foundation to build on and an action plan. Tori really took the time to thoughtfully listen to my ideas and gave me useful resources to use moving forward."
- Emily Rotondi, blogger at Travel with Dogs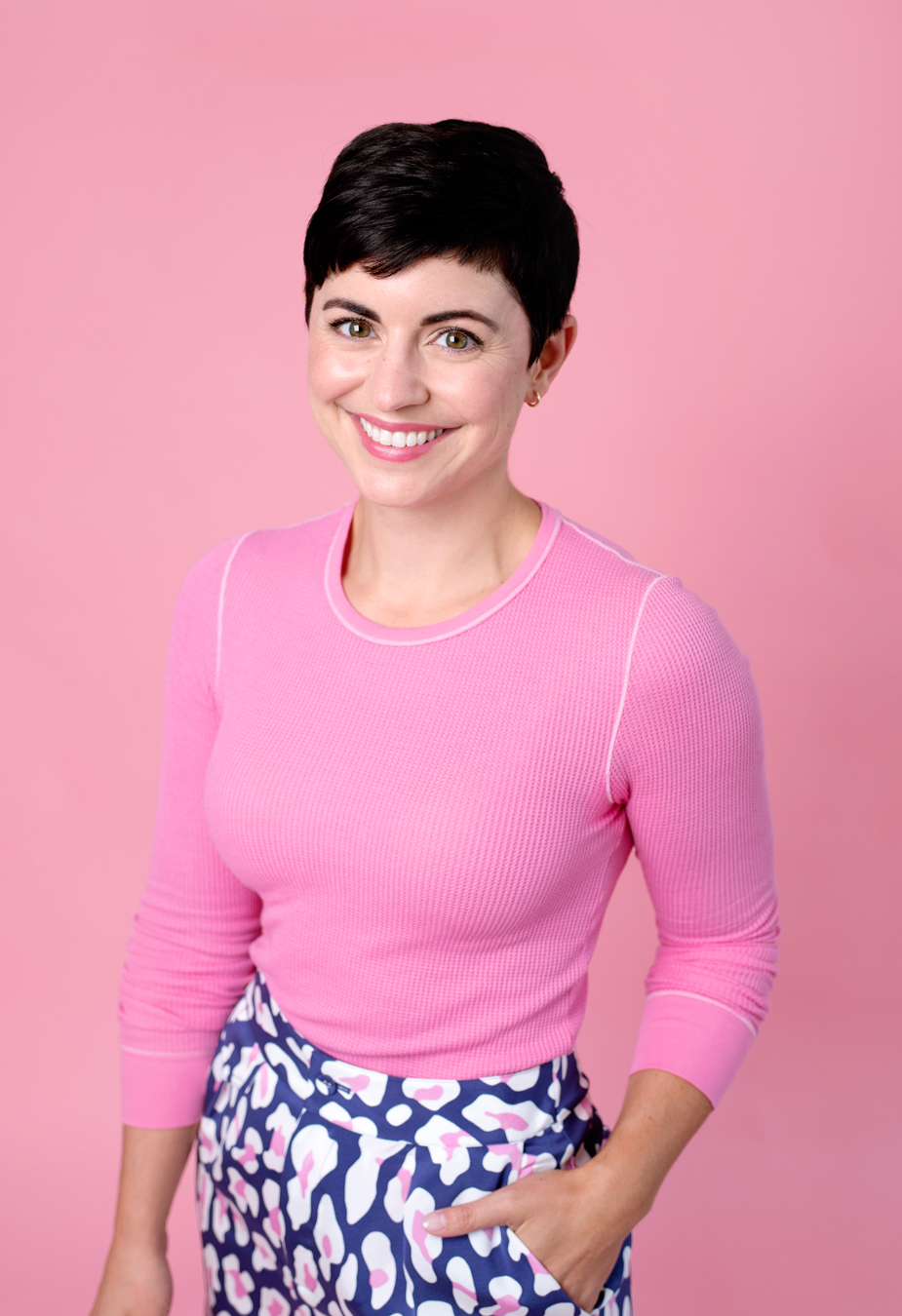 Meet Tori, founder of Wear Wag Repeat
Hi, I'm Tori Mistick, the creator of award-winning dog mom brand Wear Wag Repeat. After growing my Instagram account to over 42,000 followers, working on over $100,000 worth of brand sponsorships, and being featured on GMA, BuzzFeed, AKC Family Dog Magazine, and The Wall Street Journal I wanted to find a way to offer something special to my followers. That's why I create educational resources just for petpreneurs seeking to grow their pet businesses online.

Prior to Wear Wag Repeat, I worked for over a decade in digital marketing and social media. I also I host a 5-star podcast with over 169,000 downloads interviewing women in the pet industry.
I love helping pet business owners make a pawsitive impact on in the lives of pets and their people.




Frequently Asked Questions


What topics can you help me with?
I'm here to provide you with my expertise gained in over 15 years of experience in social media marketing, a Master's Degree in Digital Media Arts and experience growing my own pet industry business. I can help you with website and social media audits, email marketing strategy, influencer partnerships, podcasting, digital course creation, customer experience, audience engagement, goal setting, mindset and more.
How do I schedule my appointment?
Upon purchasing coaching, you'll be directed to a thank you page with further instructions on how to book a time for your appointment.
Can I purchase coaching more than once?
Absolutely! If you find yourself in need of coaching more than once, simply purchase the coaching again tr plan ahead for the year with a 3 pack and save 20%.
Can I get a refund if I'm unhappy with my session?
Due to the personalized nature of 1-on-1 coaching, refunds are not available. However, if you are unsatisfied in any way, please let me know and I will do my best to help.
Do you prefer to DIY?
If you'd rather try to figure things out on your own before booking a coaching session,
I offer comprehensive online courses and a supportive membership community to help grow your pet business online.