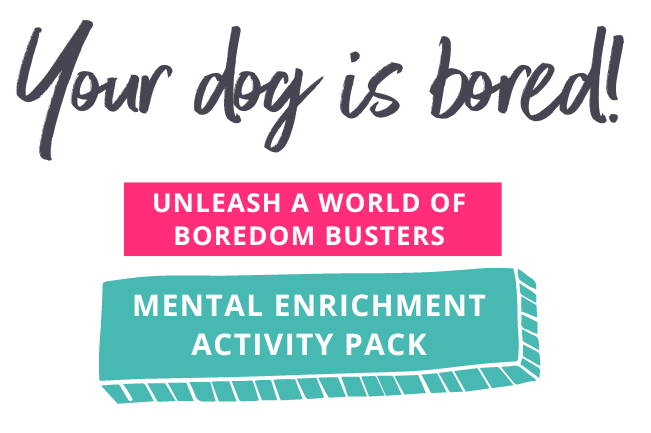 Dig up 10 Unique Canine Enrichment Activities to Boost Your Dog's Brain Power
Brought to you by Tori Mistick, Certified Canine Enrichment Specialist and founder of Wear Wag Repeat
⚡️BLACK FRIDAY BONUS ⚡️
November 24-26
Fetch this Activity Pack during Black Friday and get an exclusive bonus LIVE workshop! Ask me anything about canine enrichment!
$79 value, included with the activity pack this weekend only.
No code needed. Expires November 26 at midnight!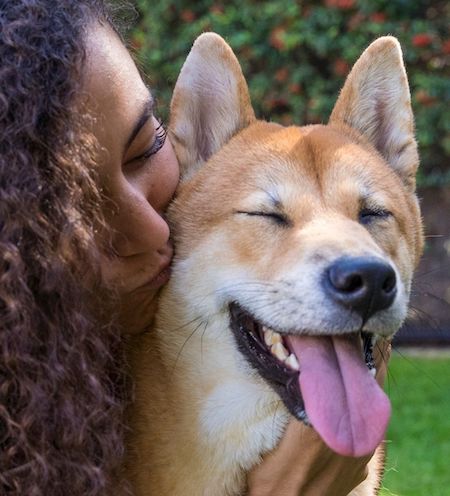 You want the best for your pup.

You have toys, treats and high-quality food.
You go for walks, check-ups at the vet and fun adventures - you do so much!
But do you wonder if there's something different you could do to enrich their life?
Picture your dog leaping up to play a game with you and later relaxing on their own because they're mentally fulfilled.
You have a whole list of activities that entertain and challenge your dog. Activities you both enjoy and that strengthen the bond you share.
Imagine your dog's excitement, sparkle in their eyes, and wagging tail as they face and overcome new, fun challenges every day.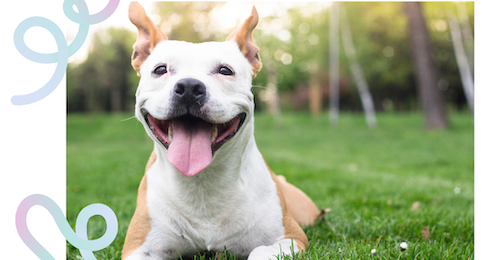 Introducing the Dog Enrichment: Mental Activity Pack
A unique bite-sized online course that transforms your dog's daily routine with mentally stimulating activities.
These 10 activities will enhance your dog's:
Memory
Vocabulary
Problem-solving skills
Scent abilities
...and more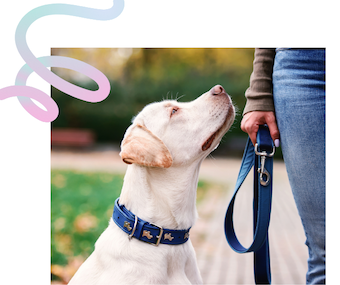 This course is not about buying more toys or puzzles.
It's about activities and games that strengthen your dog's mental health. In fact, the 10 mental enrichment activities in this course don't require you to buy anything new!
With 10 unique, easy-to-follow activities, this course opens a world of pawsibilities.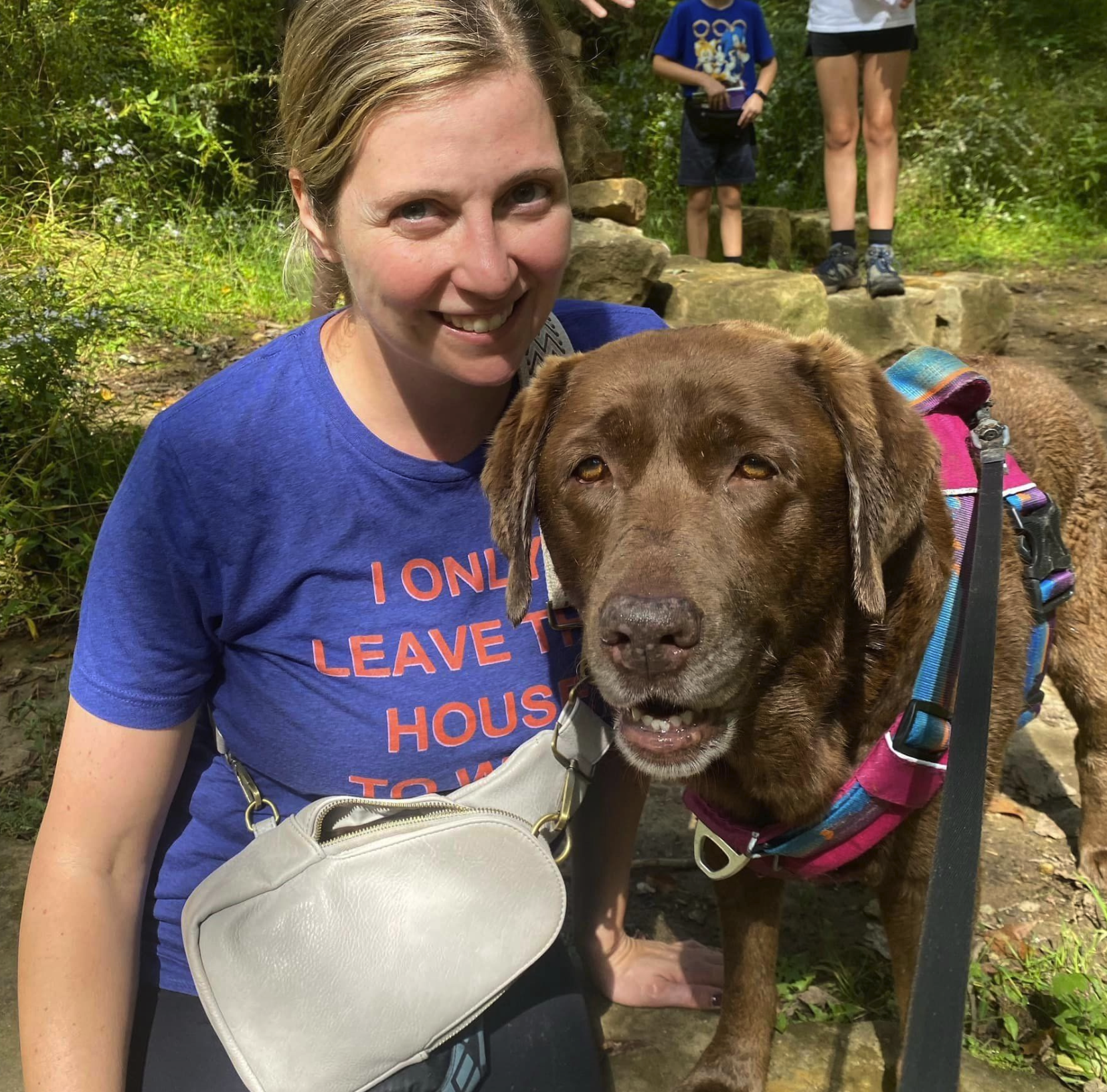 "My senior lab and I love the enrichment activities! As a work-from-home dog mom, time is limited but I wanted to make sure my dog is getting quality interaction when I can. She has so much fun learning new skills and I can see how proud she is when she gets it right. We like having short trick sessions throughout the day to get her brain working! Tori makes each lesson short and easy to understand and implement right away.""
- Andrea and Lucy
Course Curriculum
Introduction
Available in days
days after you enroll
Shape on Your Mat
Available in days
days after you enroll
Hand Targeting
Available in days
days after you enroll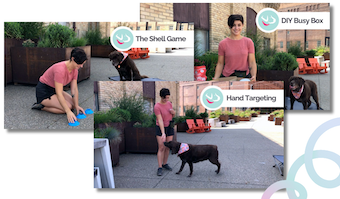 Each lesson in this Activity Pack includes:
🐾 A purpose-driven activity designed to support your dog's brain health
🐾 1-2 minute video tutorial with Tori and Lucy
🐾 Step-by-step guide for each activity
🐾 List of optional toys and gear
🐾 Bonus resources on other types of canine enrichment

Sneak peek of the activities: Hide n' Seek, Hand Targeting, The Shell Game, Scavenger Hunt with your Dog, Find a Toy by Name, DIY Busy Box & more!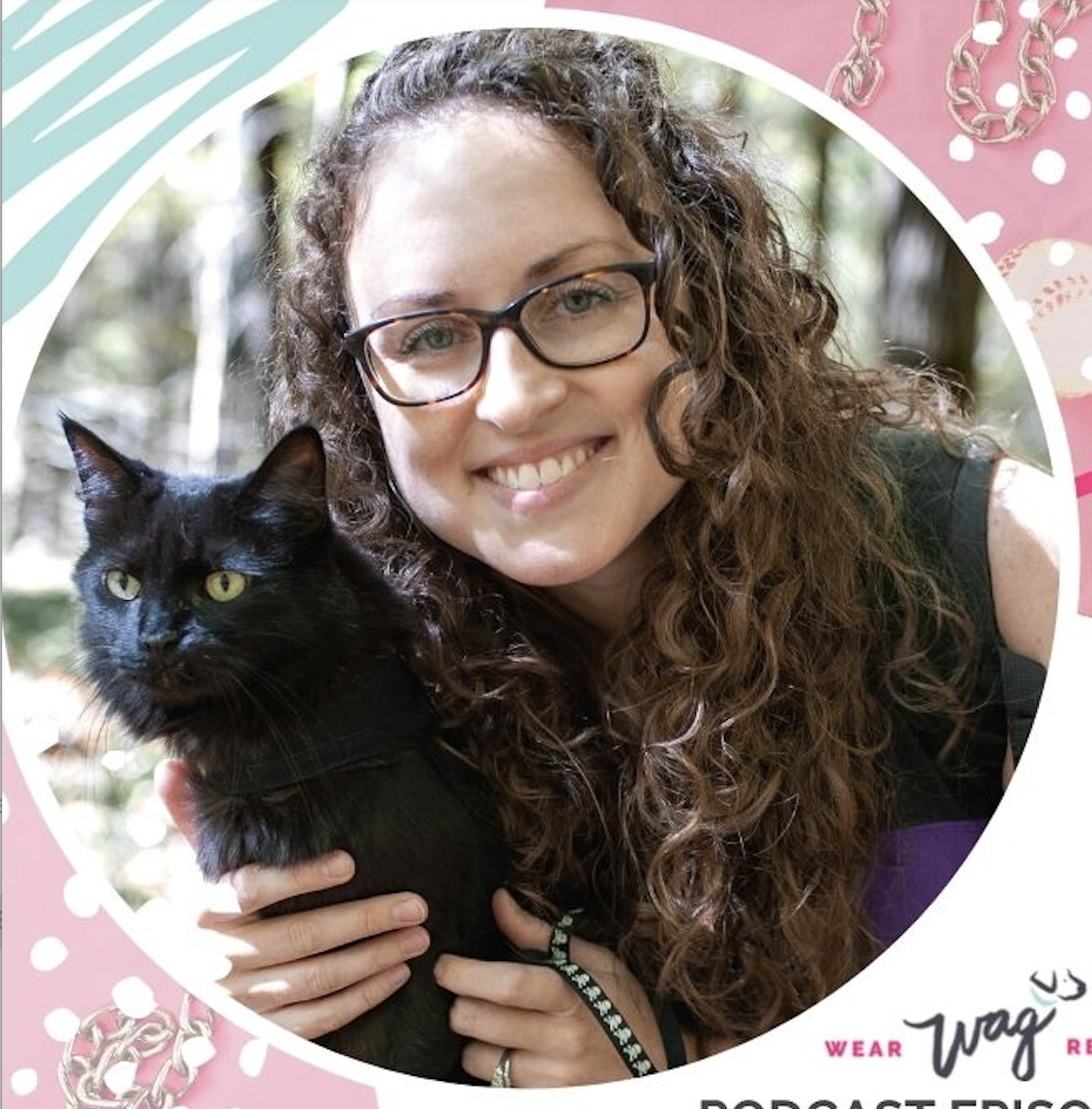 "So far, the scavenger hunt has been my favorite. What I love about this activity pack is that I can use the activities with both my dog and my cats! Everyone has been benefiting from the enrichment :)"
- Emily Hall, KittyCatGo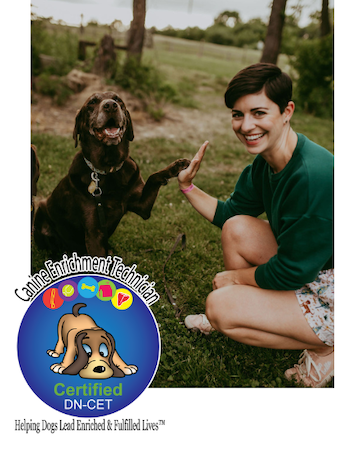 Hi, I'm Tori Mistick!
I'm the Boss at Wear Wag Repeat. I've been a dog mom for over 20 years and I get to hang with my senior labs, Burt and Lucy, all day while researching the best of the best in the dog world.

I first discovered the magical world of canine enrichment through food-based puzzles and toys. But after a while, I felt like my dogs weren't fulfilled playing with the same things over and over.
While researching what else was out there, I discovered that I could get certified in Canine Enrichment! I spent a year studying everything about enriching our dogs' lives by adding fun and fulfilling activities.
I'm excited to share my expertise with you on my blog and in this brand-new bite-sized course!
Frequently Asked Questions
When does the course start and finish?
The course starts now and never ends! It is a completely self-paced online course - you decide when you start and when you finish. You can do this all at a pace that works for you and your dog. Plus, if you ever get a new dog, you can go back through the course together! I recommend that you pick one activity and spend a week working on it before moving on to the next. You can also pick and choose the activities that your dog enjoys the most.
How long do I have access to the course?
Once you enroll, you get lifetime access across any and all devices you own.
What if I am unhappy with the course?
We're confident that your dog will love this enriching journey. If not, we offer a 30-day money-back guarantee. If your dog isn't thrilled with the activities, we'll refund your money, no questions asked.
My dog is old/young/big/small/lazy/high-energy... will this course work for us?
These mentally enriching activities are designed to be suitable for dogs of all abilities. I encourage you to try them out and see what activities you and your dog enjoy the most. Some dogs will love more active enrichment while others might get the most out of something calm and decompressing. You just have to try and see what works.
Is this a dog training course?
All of the games in this Mental Enrichment Activity Pack will encourage your dog to learn new things. They might be asked to associate words with certain actions or items. They might be asked to have the patience to sit still in their place. However, this is not a dog training or behavior course. If your dog has behavioral issues, I recommend contacting a dog trainer or behaviorist.
What is a certified canine enrichment specialist?
I spent about 1 year working on my certification in Canine Enrichment with DogNostics Career Center. This was an online certification that required me to complete written exams and submit many videos demonstrating my dog training, handling and canine enrichment understanding.
Is there an online community for this course where I can ask questions?
You're able to ask questions and get feedback from Tori below each lesson in the activity pack. There's also a free Facebook Group called Canine Enrichment Community where you can connect with over 4,000 pet parents who love to learn and talk about dog enrichment. There is not a dedicated online community just for this course.
Do I need to buy special equipment to do these activities?
No special equipment is needed. You will need basic items that most dog owners already have such as treats, some dog toys and a mat or bed for your dog. Any activity that asks for extra items can be done with household items like cardboard boxes. You do not need to buy special toys or equipment to provide enrichment to your dog.
What is your Black Friday Promotion?
Enroll in this Activity Pack November 24-26, 2023 and get a BONUS exclusive LIVE workshop with Tori! During this 1 hour workshop you will be able to ask anything you want about canine enrichment, get personalized advice and extra tips for winter enrichment. The workshop will take place Monday, December 11 at 7pm EST via Zoom. It will be recorded and the recording will be available to everyone who enrolled during the Black Friday promotion. This is a $79 value workshop, included when you sign up during Black Friday 2023.